Healthcare is looking to high-end hotels or spas for design inspiration
Boutique Healthcare Design Trend
+

See All Viewpoints
We recently wrote about how hospitality design elements are being implemented in the healthcare industry. This topic was a reoccurring discussion topic at the Healthcare Design Expo and Conference in New Orleans last month. Healthcare facilities and hospitals are taking design ques and amenity ideas from high-end hotels and day spas. Today, patient satisfaction and human-centered design is at the forefront of healthcare design, leading to an increase in boutique healthcare options.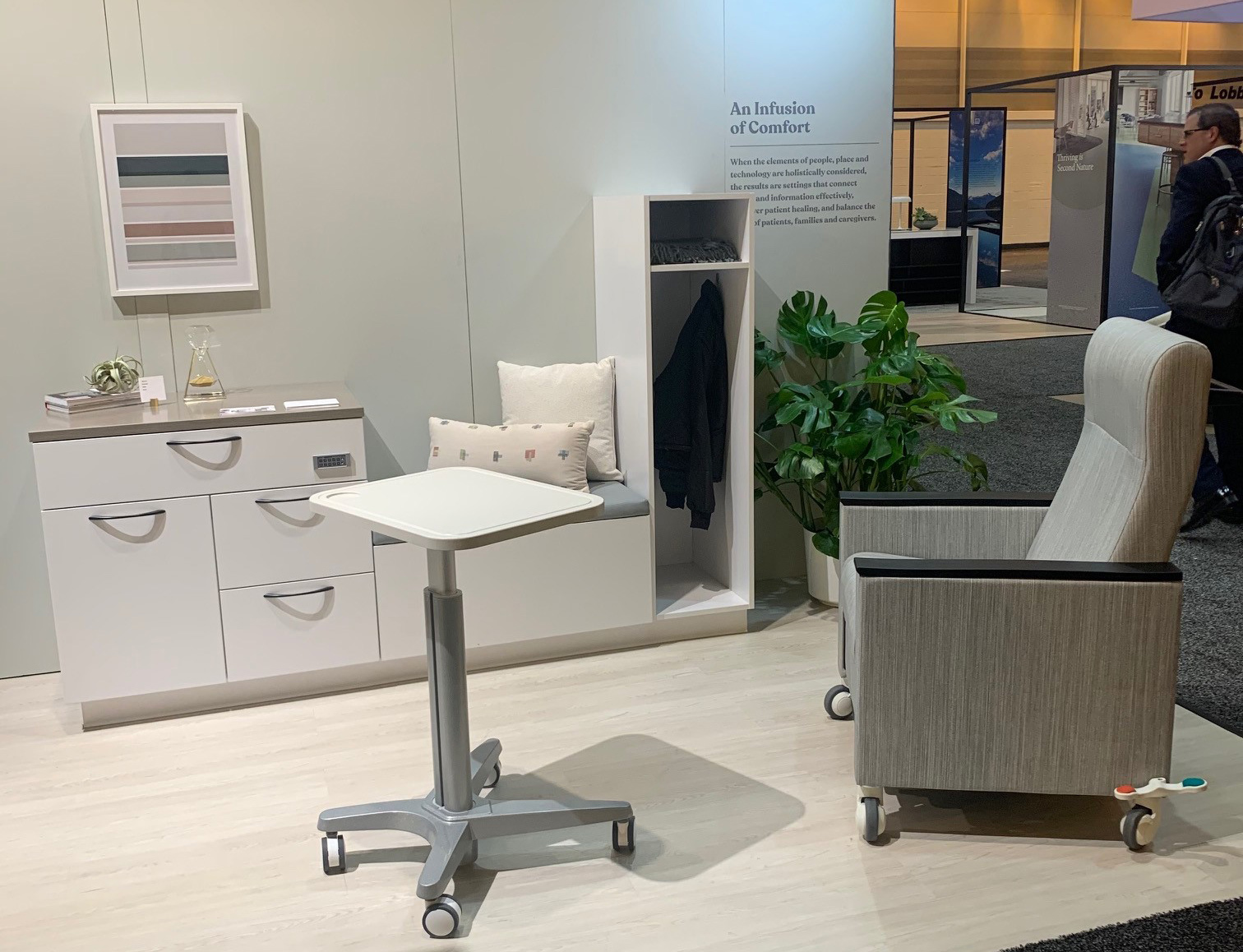 HCD Expo & Conference Showroom - Patient Room
Boutique hospitals are smaller, more upscale facilities with fewer patients than traditional hospitals. The lower patient count gives consumers a more personalized healthcare experience. However, boutique healthcare design expands beyond hospitals. The new boutique design elements are also being implemented in women's care facilities, dental practices, and CBD wellness centers. The boutique facilities offer a retail-focused experience with personalized attention and the option of luxury amenities. Luxury amenity options range from valet services and massage and acupuncture service offerings to outdoor gardens and living rooms.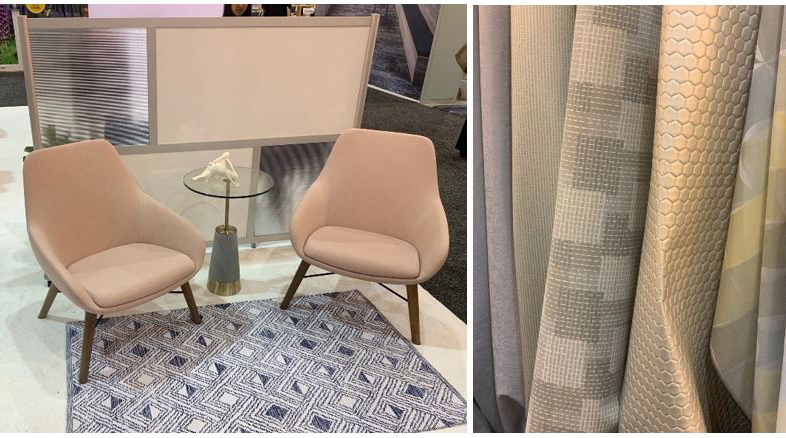 HCD Expo & Conference Showroom - Lobby Seating & Fabrics
Along with the luxury amenity offerings, boutique healthcare spaces also have updated materials and furnishings that mimic the look and feel of residential and hospitality furniture. Individuals may be frequenting healthcare facilities on a regular basis for treatments, acting somewhat as a second home. High designed exam and patient rooms that embrace comfort, wellness, healing, and high-end design details are important. In fact, providing comfortable and inviting spaces can ultimately help speed up recovery by reducing stress and anxiety among patients.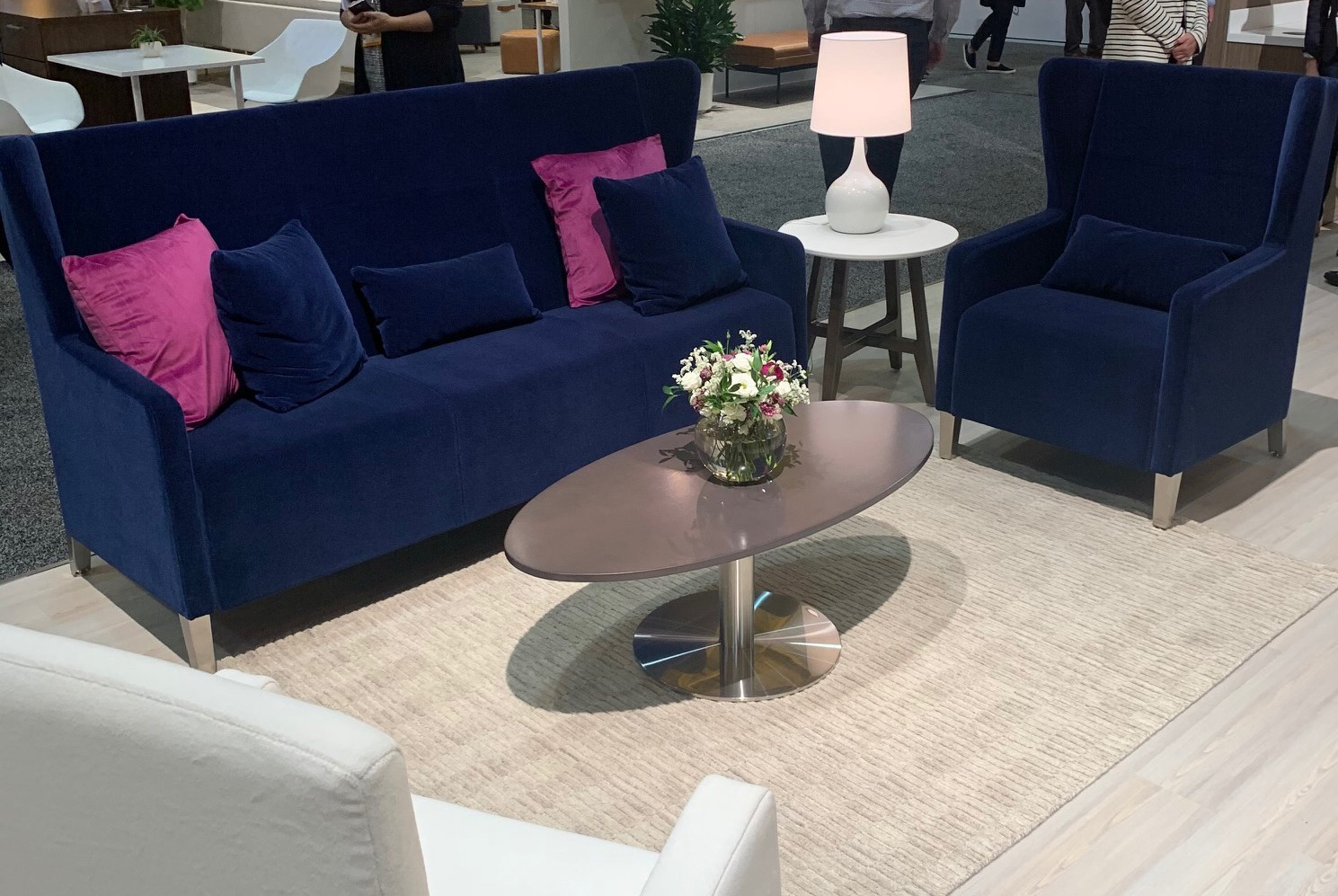 HCD Expo & Conference Showroom - Living Room Area
Many of the amenity upgrades are not covered by insurance, but individuals are willing to pay out-of-pocket for upgraded services that make their experience more comfortable. Services such as massages, acupuncture, valet parking, upgraded linens and robes, and healthy and upscale dining options are all additional costs. If consumers are willing to pay for these items while on vacation or staying in a hotel they may be willing to pay for them during a stressful or uncomfortable experience.

Patient satisfaction and human-centered design is dramatically changing the healthcare design landscape. With healthcare becoming more individualized and the growth of private healthcare insurance options, consumers have more flexibility when it comes to choosing where they would like to be seen or treated. Implementing boutique healthcare design elements can be a differentiator for healthcare service providers. It seems like a win-win for both patients and providers.

For more healthcare trends, view our five takeaways from the ASHE PDC Summit.

Sign up for our newsletter to receive the latest industry trends and insights delivered straight to your inbox!