Industries are pulling design ideas from hospitality
Hospitality Design Extends Beyond the Industry
+

See All Viewpoints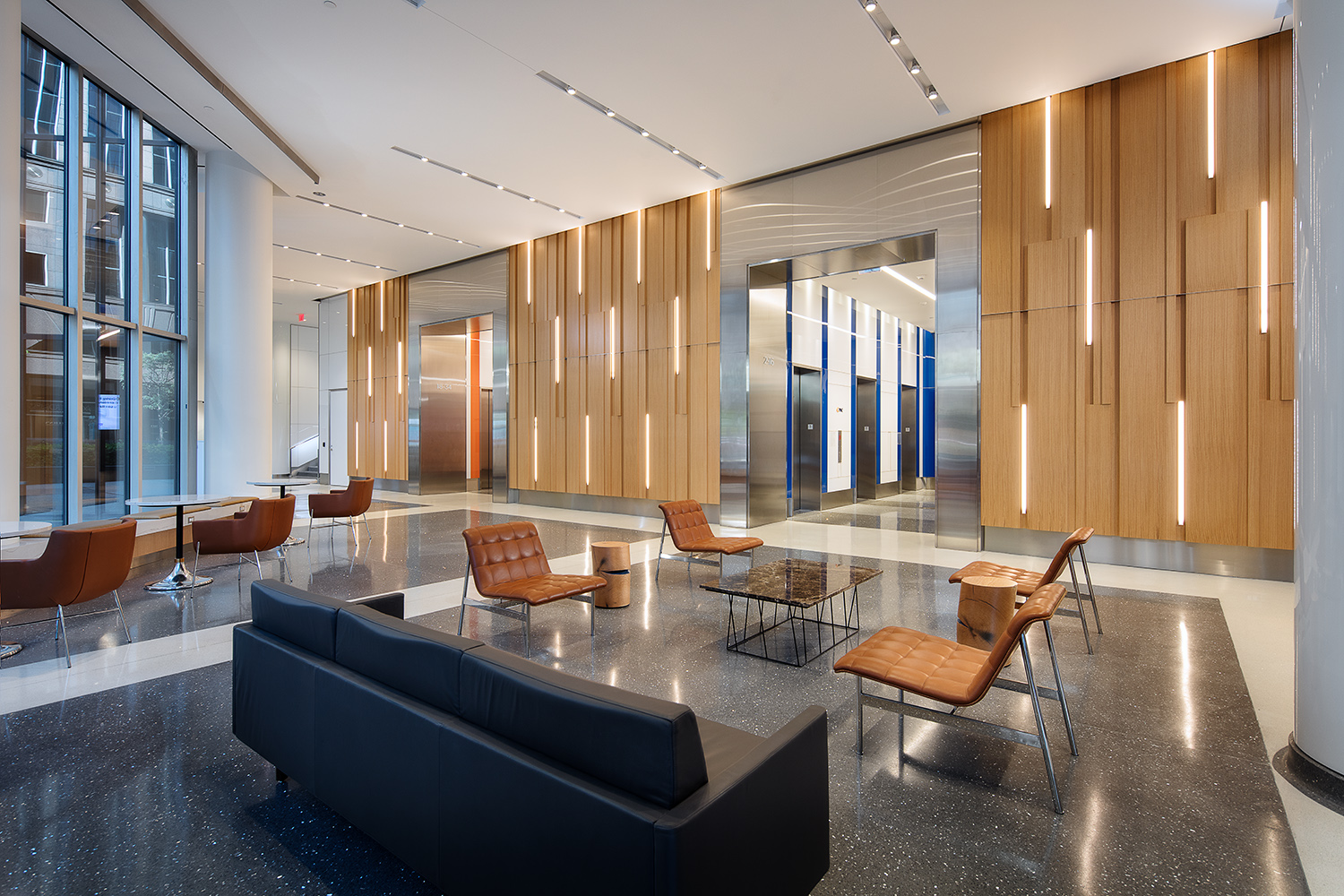 According to Lodging Econometrics, hotel construction projects in the US is up 6% year-over-year. Hospitality construction in the US is growing, and an ENR article reported the line between hospitality design and other industry designs is blurring. However, this isn't surprising given that more companies and venues are placing a higher priority on the consumer experience and want to mimic the warmth and comfort of hospitality experiences. So how exactly are hospitality trends influencing the design of other market segments?

Sports

Just as the hospitality industry wants to provide a memorable experience for the consumer, sports venues are placing a higher importance on the fan experience. Fans want flexibility, comfort, and socialization opportunities – very similar to what is seen in hospitality. Lounge areas with couches and comfortable seating is becoming popular in venues. Executive suites are becoming more like hospitality suites with various dining options, different seating options, and a more upscale feel. The traditional team branded suites aren't cutting it, people want a luxury setting that more closely resembles a hotel or restaurant.

Healthcare

Healthcare, more than any other market, can most resemble a hospitality environment. Patients and patients' families are looking for a welcoming and comfortable experience when dealing with a potentially high-stress situation. Lobbies, waiting rooms, and entrances are moving away from the typical sterile environment to a warmer and more inviting space. Hospital rooms need to be designed to accommodate multiple users; guests should have a comfortable area to sleep or a small table and internet access to be able to work. The idea of boutique hospitals is growing. In boutique hospitals, patients can pay a premium for more upscale amenities and concierge services, just as if they were in a hotel.

Corporate/Commercial

Office spaces are also starting to look more like hospitality spaces when it comes to design. Employees are looking for spaces that cater to their needs and assist them with the task at hand. Amenity spaces are used to win over employees and some mimic areas you may find in hospitality settings. Whether it be collaboration rooms with white boards, lounges with comfortable seating, cafes with access to coffee and snacks, outdoor work options, or sleep pods for relaxation, all are designed with the employees' feelings and needs in mind. Corporate office design is putting a higher priority on the comfort and productivity of employees.

More companies and venues are looking to the hospitality industry to gain insight into bettering consumer experiences. Design features and concepts that were once only seen in hospitality spaces can now be found in several different industries. Consumers are looking for flexibility and comfort, something that the hospitality industry has perfected in its designs. With the rise in hospitality construction, companies will continue looking to the industry to guide design ideas.

Sign up for our newsletter to receive the latest industry trends and insights delivered straight to your inbox!