What We Learned from NeoCon 2019
The Latest Commercial Design Trends
+

See All Viewpoints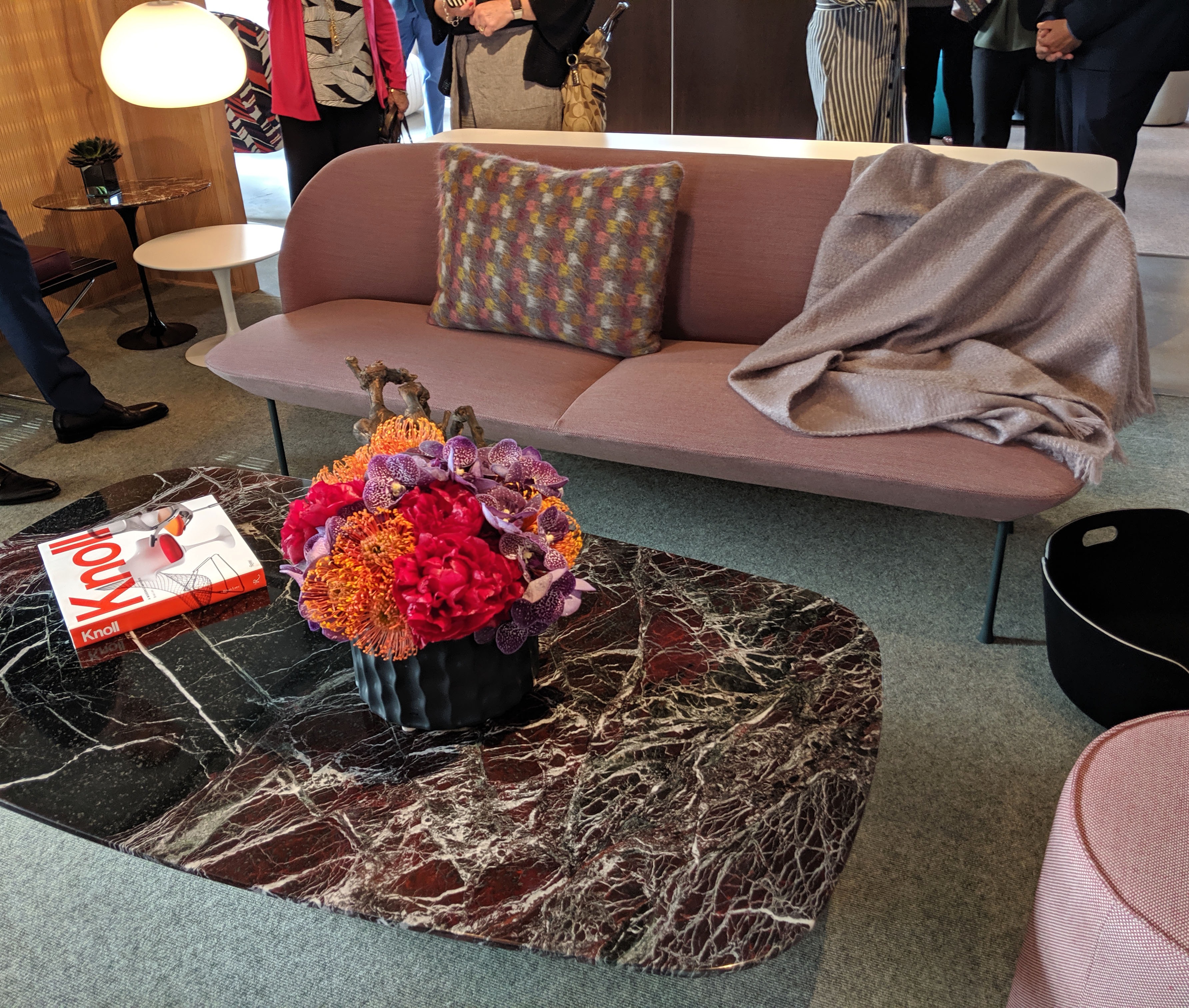 NeoCon 2019 took place in early June in Chicago, Illinois. This is considered "the world's leading platform and most important event of the year for the commercial design industry". The show brings designers from all over the country to see the latest trends in the commercial design marketplace. Included in the trade show is everything architectural and interior design related from acoustics to furniture and fabrics.
Manufacturers design year-round to create the most exciting and show-stopping products to launch at this event. Prior to the opening of the show, new products are judged and can receive the following awards: NeoCon Silver, NeoCon Gold, Editors' Choice Award, Innovation Award, and the most coveted Best of Competition Gold Award. This year, the OFS Obeya product received this award. The Obeya is classified under the room divider category and creates privacy in an open workspace. After returning from NeoCon, our design team compiled a list of the four main commercial design trends for 2019.
Room Dividers Room dividers, which proved to be one of the biggest trends at NeoCon, were displayed in countless ways. Ranging from purposefully placed curtains to modular wooden structures, manufacturers provided unique ways to separate a space. Some of our favorites were made of glass, wood, felt, and other assorted fabrics. It was interesting to see so many variations of the same product, all dependent on the space. Room dividers offer a way to maintain an attractive, open workspace while also preserving privacy. The many options provided at NeoCon allow for a collaborative or private space, depending on the environment.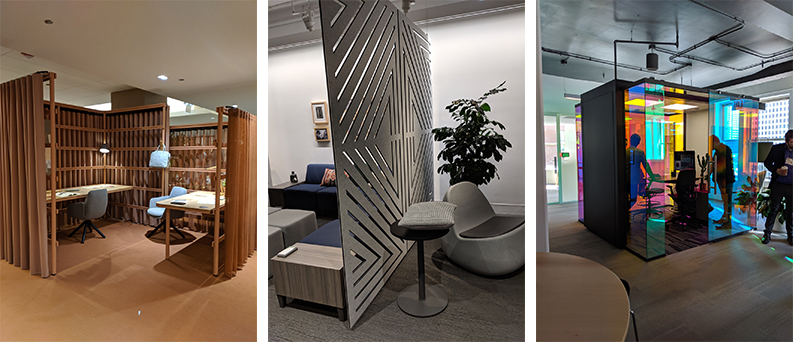 Plants
Plants were present in nearly every showroom, making this trend impossible to forget. They were displayed in floor planters, as living walls, built into tables, and even hanging from the ceiling. Although the displays varied, all manufacturers succeeded in gracefully bringing the outdoors inside. Incorporating plants into the workspace is especially popular right now, most likely due to research behind biophilic design. Not only do plants make a space attractive, but they brighten the mood of a space as well. Biophilic design has been proven to increase air quality, reduce feelings of stress, and benefit the health and wellness of employees. Integrating plants into the workspace establishes happy and healthy employees.

Pastel and Jewel Tones
Previously in the interior design industry, grey and unsaturated tones had been handed the title of being modern and on-trend. The use of pastel and jewel tones came as a surprise to us and left us wondering what has changed. Jewel tones may have become popular due to PPG Paint's color of the year, Night Watch, which is a deep emerald color. Pastel tones are coming into play, acting as the new neutral. A light pink, for instance, is playful yet compatible with other colors. We found these colors to be an exciting change for the industry.

Colorful Terrazzo Countertops
Terrazzo countertops were yet another trend seen at NeoCon. Manufacturers created new products from variations of the past. Terrazzo was once mainly used for flooring, but manufacturers reworked the material in order to create modernized countertops. Terrazzo also proved to be an extension of the pastel and jewel tones trend. Many of these colors were seen through the countertops, which created a good way to play with color in a minimal way.
NeoCon offers a wealth of information including seminars for attendees to further learn about industry designs and trends. More information about the NeoCon event is below.
2019 Exhibitor Information | 2019 Award Winners
Authors: Sarah Koontz, NCIDQ, LEED AP ID+C - DLA+ Senior Interior Designer/Project Manager and Kelly Hyatt - DLA+ Interior Designer
Special thanks to our Interior Design Intern, Chloe Smith, for helping put this together!
To get more trends and design knowledge delivered to your inbox, sign up for our newsletter.