Part four of our workplace amenities series focuses on quiet/tech-free zones
Offering Employees Quiet/Tech-Free Zones
+

See All Viewpoints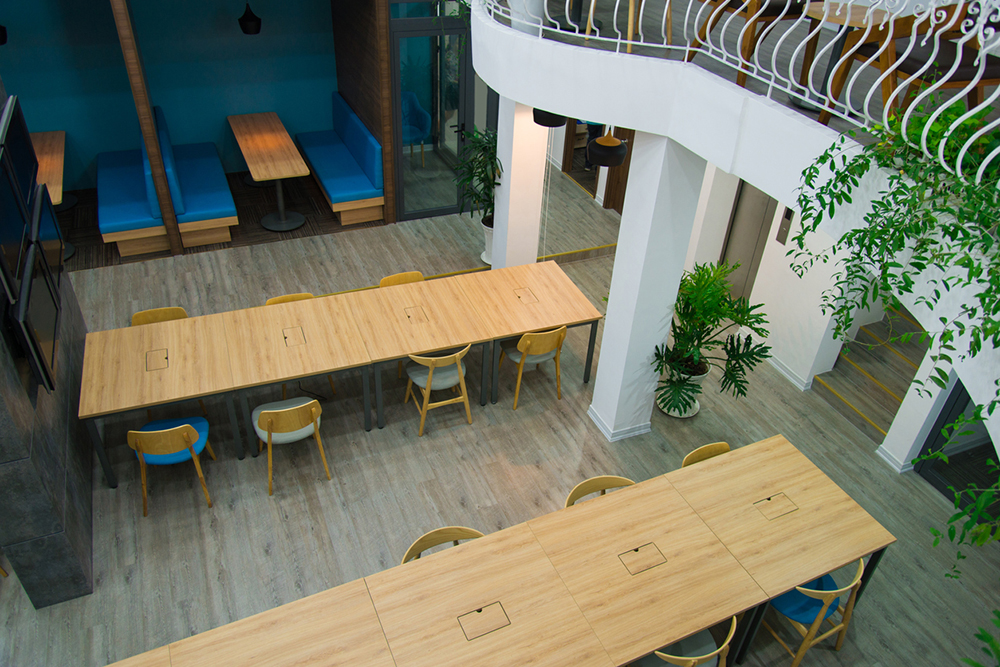 When speaking about work-life balance, most employees will argue that it is hard to carve out time in their daily life and busy schedule to re-cooperate, recharge, and relax. Many workplaces have been incorporating different amenities for their employees: one of them being quiet, tech-free zones. According to Gensler's 2019 U. S. Workplace Survey, quiet zones are the third highest ranked amenity in terms of value. Offering quiet zones provide employees with a place to zone-out, stretch, nap, or even meditate. On the other side of the spectrum, quiet, tech-free areas also allow employees to buckle down and focus in a distraction-free environment.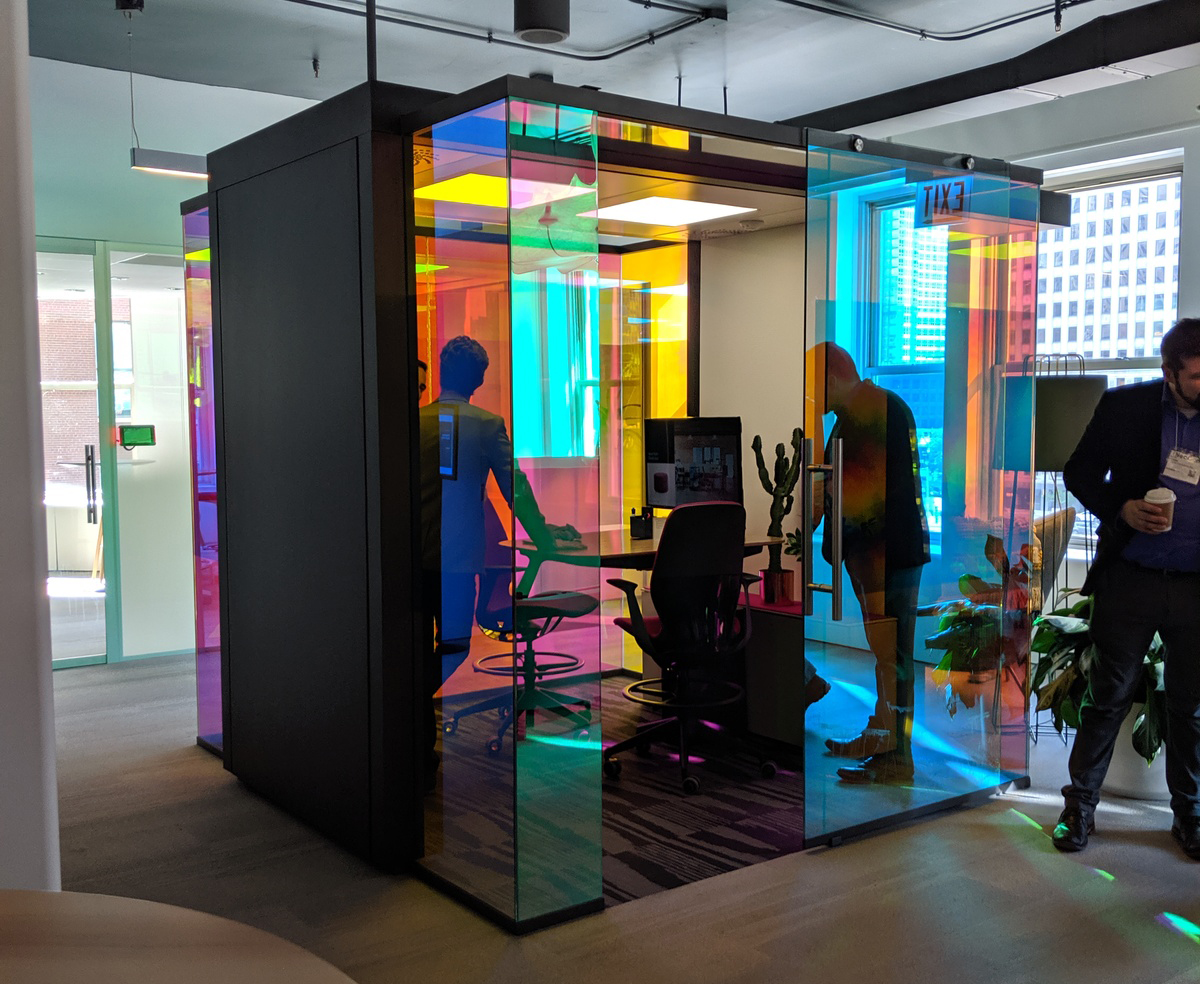 Private Conference/Phone Room - NeoCon 2019
There are many different types of quiet, tech-free zones that employers can incorporate, and the areas don't require much square footage, making it an easy amenity to offer. Studies show that employees who feel tired, mentally drained, or unhappy tend to not be productive or lack creativeness in their work. Often, this leads to employees switching jobs. Tech-free zones can help solve these problems and increase productivity among employees.
Access to meditation and yoga rooms are a way to avoid employees feeling uninspired and tired. Research has shown that five minutes of mindful breathing or stretching can allow for better concentration, improved blood flow, and increased energy throughout the day. Moreover, there are many companies that are providing rooms that are used for napping or as a tech-free zone.
Napping rooms typically consist of sleeping pods, while tech-free zones are usually set up in a lounge style with different seating options. Both types of rooms allow the employee to disconnect for a few minutes to quiet their mind and recharge before returning to work.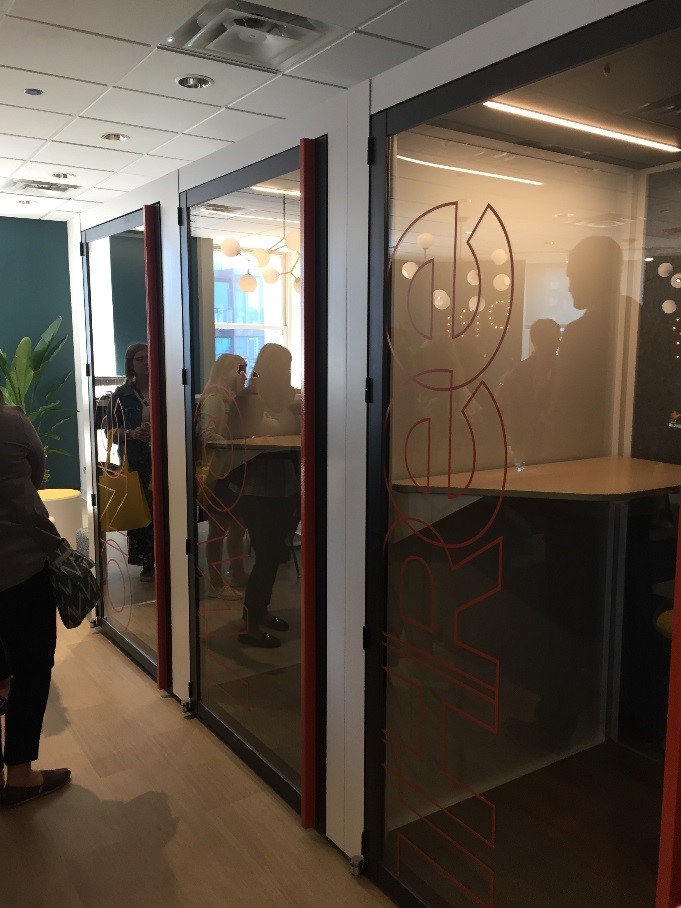 Phone Booths - NeoCon 2019
Lastly, one of the most popular quite zone amenities that companies are incorporating in offices are small phone or conference booths. These rooms can be built into the floorplan, but many furniture manufactures are now offering moveable phone and conference booths that are not a part of the architecture. The booths allow for focused work or private phone calls and conversations, allowing employees the opportunity to tune out some of the everyday distractions and focus in a quiet environment.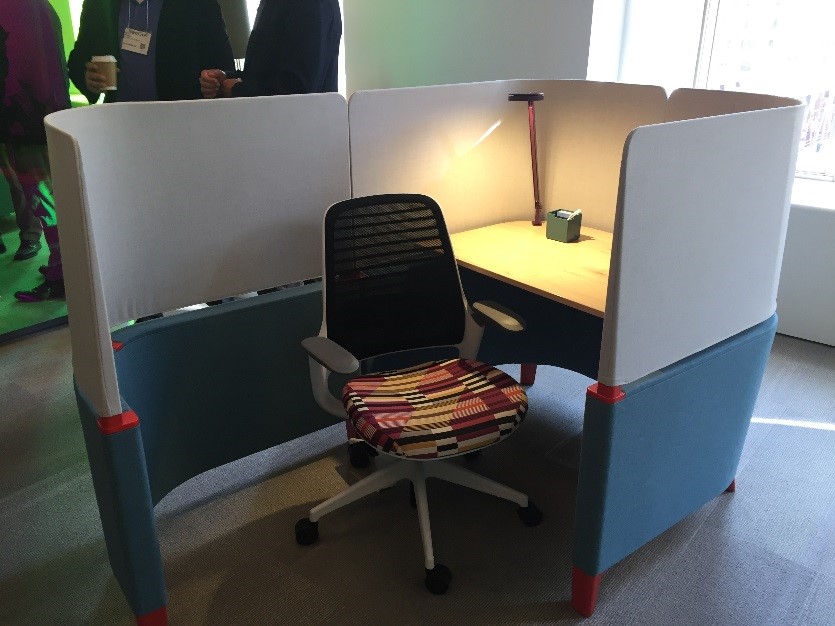 Private Space - NeoCon 2019
Overall, quiet, tech-free zones can help improve overall productiveness by giving employees a chance to get away from common distractions and recharge. If workers don't have an easy way to get distraction-free time to process their thoughts, productivity and morale could suffer. Gensler's study got it right when they said, "Amenities aren't about escaping work—they're about optimizing it."

For information on other workplace amenities, view our post on makerspaces.

Sign up for our newsletter to receive the latest industry trends and insights delivered straight to your inbox!