Changing design considerations after coronavirus pandemic
Post COVID-19 Facility Planning in Higher Education
+

See All Viewpoints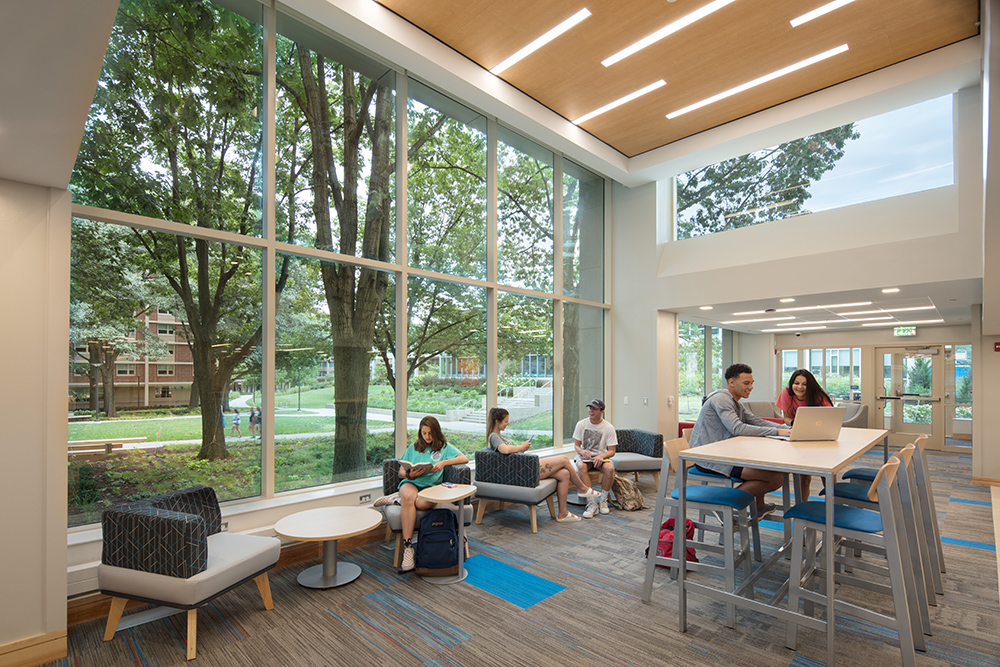 DLA+ Higher Education Project
College and university leaders nationwide are grappling with responses to COVID-19 in the face of uncertainty. As the May 1, 2020 issue of the Chronicle of Higher Education puts it, "How do you decide if it will be safe to bring students back to campus for the Fall when there's no reliable prediction of what course the disease will take?" Possibilities range from normal August openings, to what the president of Goucher College near Baltimore is calling the "black swan" scenario: 100% online through the end of the calendar year. Whatever the scenario, when campuses do open again, there will surely be impacts on facility planning – be they a result of declining enrollment as students consider delaying their college plans or public health imperatives for resiliency in a pandemic.
Even before COVID-19 most colleges and universities had been preparing for declining enrollments (and revenue) driven by demographics and a reduction in the number international students. In addition, the remarkably efficient conversion to 100% online classes by most institutions this Spring will demonstrate how a hybrid curriculum can work. This all adds up to needing less physical space. Adaptations to this reality will vary but all will require a renewed assessment of space utilization on campus. How to consolidate? Are spaces suitable for relocated programs? In a worst-case scenario where campuses must merge to survive, or close their doors permanently, what is the condition and fair market value of the facilities?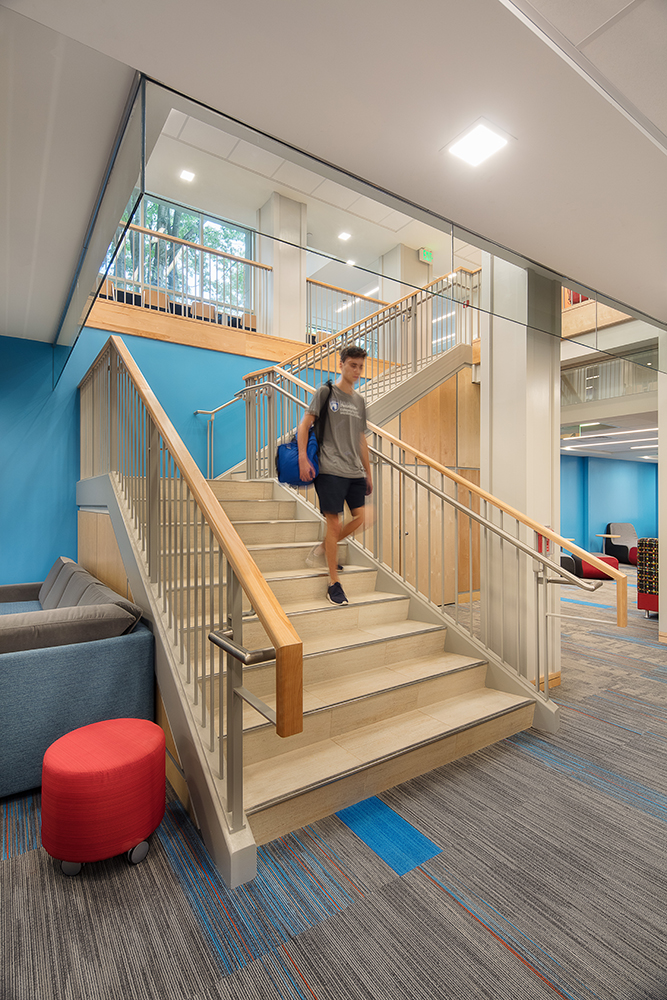 DLA+ Higher Education Project
On the other hand, social distancing and other directives responding to a pandemic may drive the need for more physical space. Just do the math on social distance; it amounts to thirty-six square feet per student at a minimum – not accounting for circulation patterns and potential changes to facility access to reduce the gathering of groups and cuing that might otherwise have been deemed positive. Will some institutions "phase" the opening of facilities to students by program? For example, may STEM programs get priority given the need for class-labs, while humanities programs stay exclusively online? Will the capacity of sports and performance venues be restricted, and to what degree? Once open, what accommodations may be necessary for high-risk students and staff – those with compromised immune systems for example? On the bright side, institutions may leverage the time and space afforded by delayed re-openings to make the changes that will be required to ensure the health and safety of students and staff.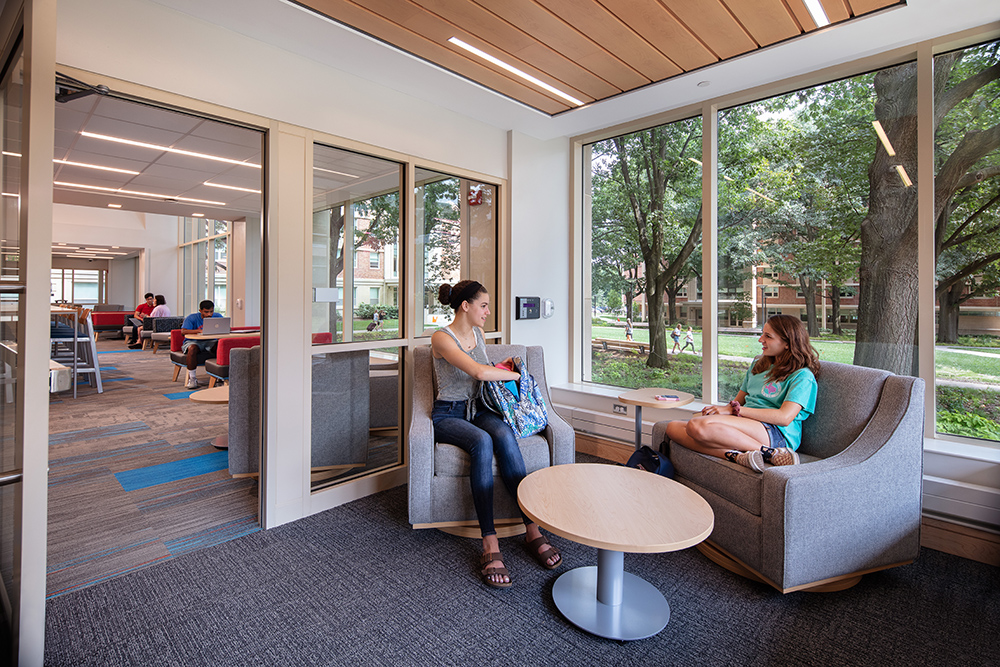 DLA+ Higher Education Project
Change is certain, but what about the college experience will survive the change? If one were to look for a silver lining in such a cloudy collegiate landscape, it may be the promise of community and identity with a common mission and common values. Such a shared experience, which for many defines college life, may just be resilient enough to prevail - even at a social distance.

Check out another higher education blog post on the methods and importance of developing flexible campus master plans.

Sign up for our newsletter to receive the latest industry trends and insights delivered straight to your inbox!