How today's sports viewing is affecting venue design
The Shift in Multi-Purpose Venue Design
+

See All Viewpoints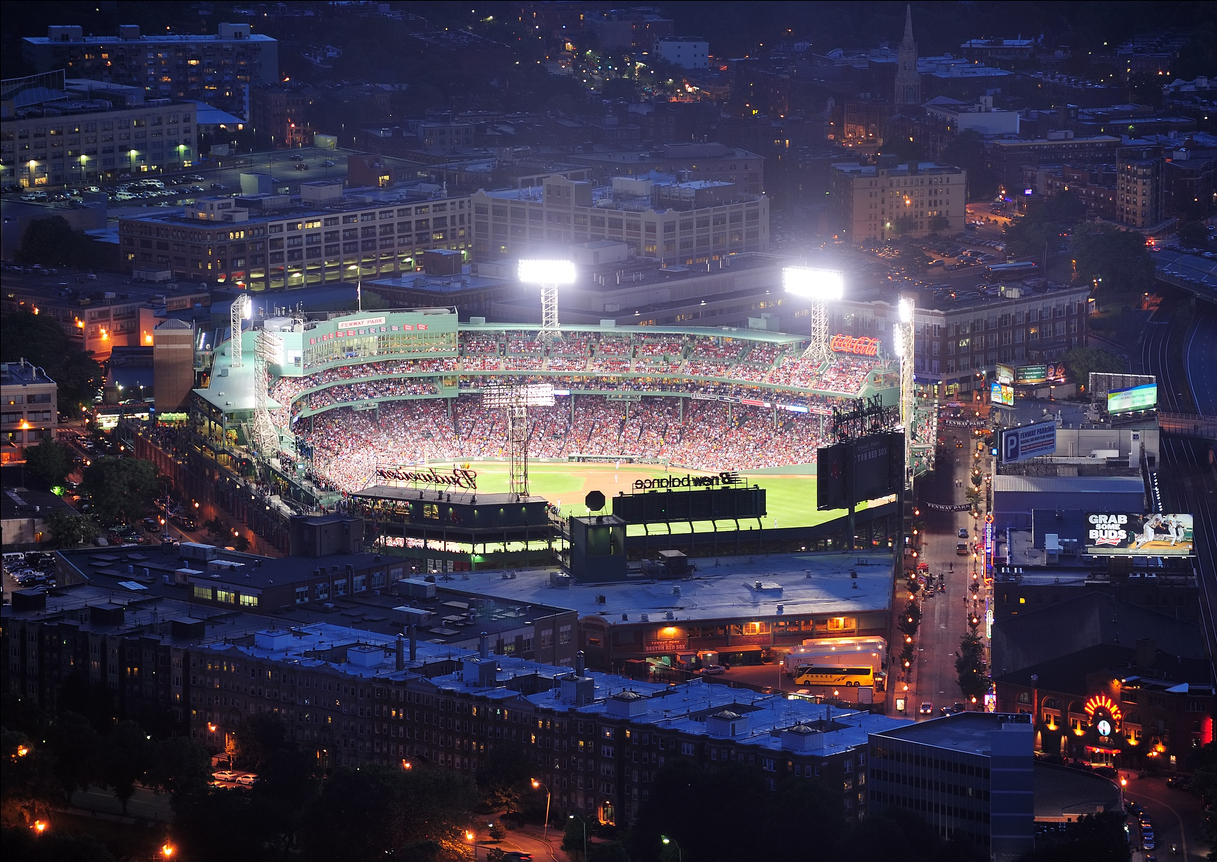 How we consume and follow sports today is very different than it once was. All the action is available at our fingertips and in the comfort of our own homes. We can watch games on the go via live streaming, get immediate sports notifications to our phone, or jump on Twitter to follow the latest game-day action. The rapid change in technology is influencing multi-purpose venue design now more than ever, and the fans have spoken – people want variety and flexibility.

Due in part to the accessibility of game-day coverage, sporting attendance has decreased. According to an article by Sports Venue Business, 66% of consumers aged 18-34 watch sporting events at a restaurant or bar. 49% say they watch sporting events at someone else's home. Only 8% responded with "other" which includes in stadiums.

Watching the game at a restaurant or bar provides fans with a social and flexible setting while watching the game at a family members or friend's home is a more personal and comfortable experience. In both scenarios, people can relax and socialize while enjoying the game without the hassle of lines or being stuck in a seat. Here's how today's tech dependent, social media laden, and communal environment is influencing the design of sports venues.

Variety: Fans want options and flexibility. Instead of being stuck in a seat during the game, they want an engaging and dynamic experience. Restaurants and bars, lounges with TVs and views of the game, or standing-room-only areas are becoming popular in multi-purpose venues. Although traditional premium spaces are shrinking, more exclusive higher-priced premium spaces with luxury services are growing. General admission spaces are becoming more diversified to make room for various needs and experiences. Today, it's much more about the fan experience than squeezing people into as many seats as possible.

Surroundings: It's time to not only rethink the spaces inside venues, but also how the venue integrates with the surrounding community. More mixed-use developments are popping up around sports venues. Sports-anchored developments are creating neighborhoods and districts that connect to local communities. Hotels, restaurants, and retail options are becoming vital in creating a vibrant district and attracting fans. Sports-anchored developments create more of a travel destination while helping generate revenue 365 days a year.

Technology: Instead of competing for fan attention, technology can keep fans engaged. Stadium Wi-Fi, mobile concession ordering/delivery options, charging stations, live polls, and online merchandise purchasing/delivery all enhance the fan experience. Technology also enables elements such as lighting options and tailored wayfinding to be easily changed depending on the event. Technology is changing rapidly which means flexibility is key. It's important for stadiums to be able to be easily adapted to keep up with the shifting trends.

Fans and younger generations are willing to spend money on game days. However, they are looking for more social, communal, and dynamic experiences. Venues need to be designed with these factors in mind. Increase game-day attendance by creating worthwhile experiences fans can share with friends and family.

Read about other sports facility design trends.

Sign up for our newsletter to receive the latest industry trends and insights delivered straight to your inbox!