At least after a major design overhaul
Shopping Malls May See a Resurgence
+

See All Viewpoints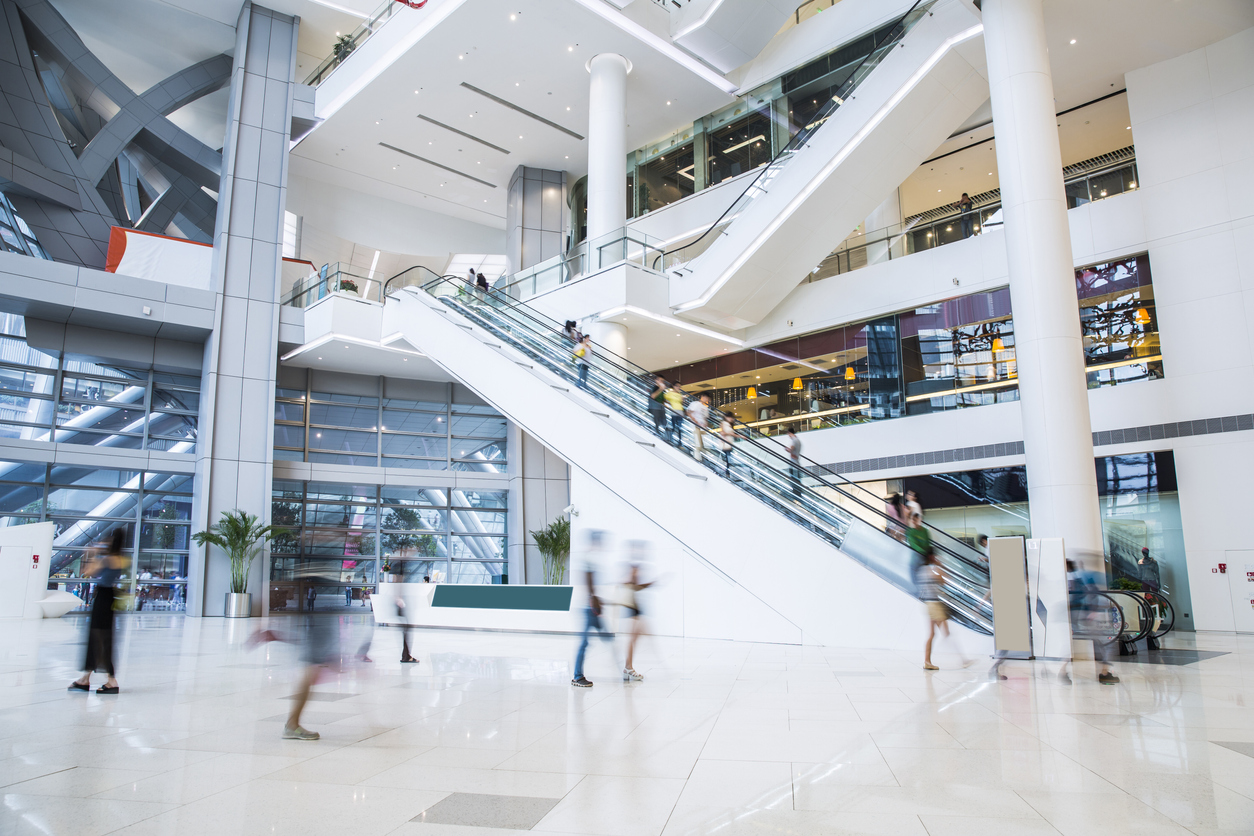 Our shopping habits have evolved dramatically over the past 10 years, and unfortunately retailers and malls haven't progressed fast enough. The convenience of online shopping has taken over. According to analysis done by Business Insider, more than 9,300 retail stores closed worldwide in 2019. However, there is an opportunity to redevelop and redesign the dying spaces and transform them into destinations consumers want to visit. So how can enclosed mall owners and developers improve these once popular shopping meccas? A good start would be to add more experience-based tenants and incorporate popular design elements from other market segments.

Shopping mall designs should draw inspiration from trends that are popular in other markets. For example, hospitality design trends are being integrated into healthcare, sports, and commercial spaces. Many industries are prioritizing the consumer experience, and shopping malls and retail should follow suit. Adding consumer-focused features such as valet parking, coat checks, comfortable lounge areas, or storage options to stow purchases while shopping are all amenities that can help create a more positive mall experience. The online shopping trend has reduced the need for large stores and endless inventory, so retail stores can be more compact in size to make room for the added amenities.

In corporate/commercial spaces the idea of placemaking has taken hold. Placemaking focuses on people and promoting their health, happiness, and wellbeing. Design elements like access to natural light and the biophilic design trend are popular in office environments. Malls should consider focusing on these trends as well. Traditional indoor shopping malls and retailers need to be updated to bring in more natural elements. Stores lining the exterior of the building are dated and they block natural light from the interior corridors. Designers and developers need to be creative in restructuring the traditional shopping mall.

Aside from the overall design and amenities, tenant mix is a large piece of the puzzle. Consumers, especially Millennials, are willing to spend money on experiences rather than products. Malls may be able to attract larger crowds by adding in experience-based options such as tasting rooms, breweries, restaurants, ax throwing venues, music venues, and others. Small pop-up stores, bars, or restaurants can keep things new and exciting. Another trend on many consumers' minds is health and wellness. Add in juice bars and boutique fitness studios to draw people in and get them visiting malls on a regular basis. Major metros in the U.S. are facing a shortage in medical office space, but luckily malls can serve as a suitable location for medical offices.

Overall, malls need to become a convenient one stop shop for consumers where they can socialize, gather, learn, and be entertained. Given the prominent location, expansive parking, and accessibility to public transit of most malls, there is a major opportunity when it comes to redeveloping these spaces into successful community hubs. First, the shopping centers must incorporate successful design trends from other industries, create a mixed-use environment, and improve amenity perks for consumers. The good news is that all roads lead to shopping malls being the go-to place once again.

View a recent report from NAIOP outlining a few key factors that developers and community leaders should keep in mind when undertaking a mall redevelopment project.

Sign up for our newsletter to receive the latest industry trends and insights delivered straight to your inbox!