A look at the products and designs gaining in popularity
Top Residential Design Trends
+

See All Viewpoints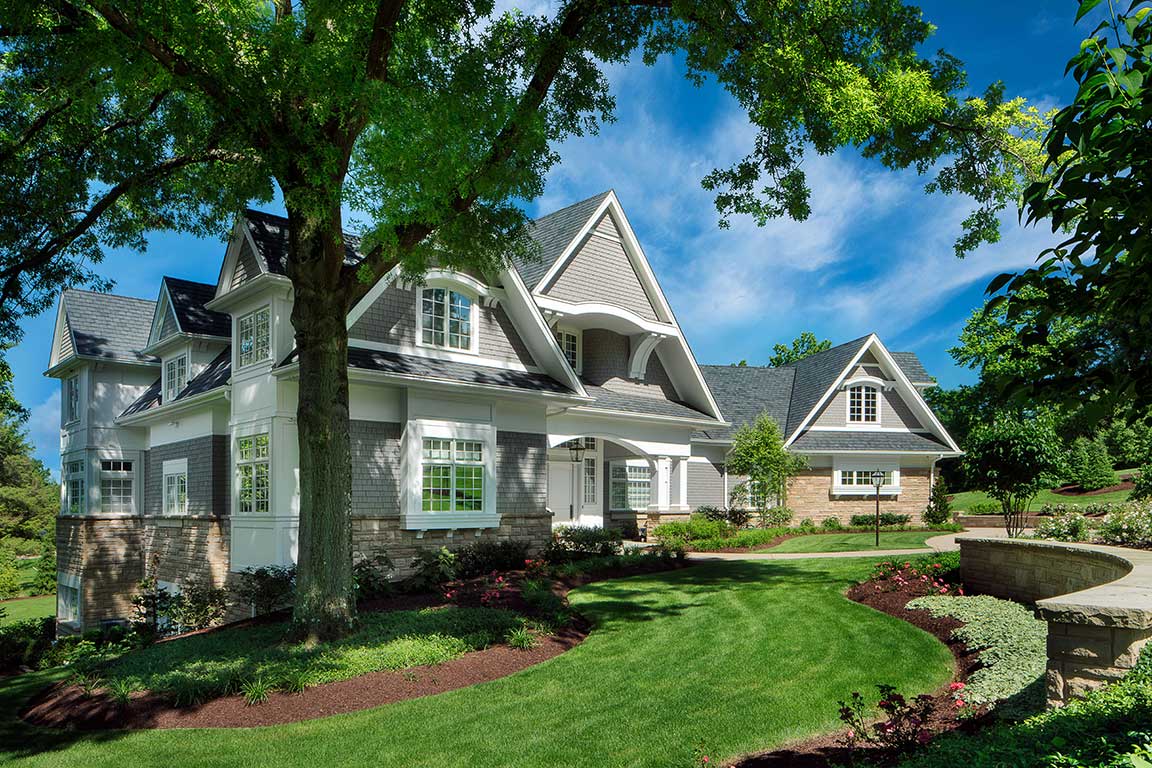 DLA+ Residential Project - American Shingles Home
With the variety of design materials, products, and styles, it can be difficult to pinpoint what products to use in your home. Trends can change quickly in residential spaces. Below we summarized some of our top takeaways from Builder Magazine's forecast of the top residential design trend.
Exterior
Now, more than ever, the line between indoor and outdoor spaces is getting blurred. Homeowners are looking for a more seamless transition between the interior and exterior. Buyers value outdoor amenities such as firepits and fireplaces, outdoor kitchens, and bars. The increase in outdoor living has also coincided with an increase in dense site plans, creating more opportunity for privacy feature products such as vertical gardens and pergolas. Buyers are also looking for more contemporary and commercial designs and materials. Sleek, clean lines and smooth surfaces are in demand.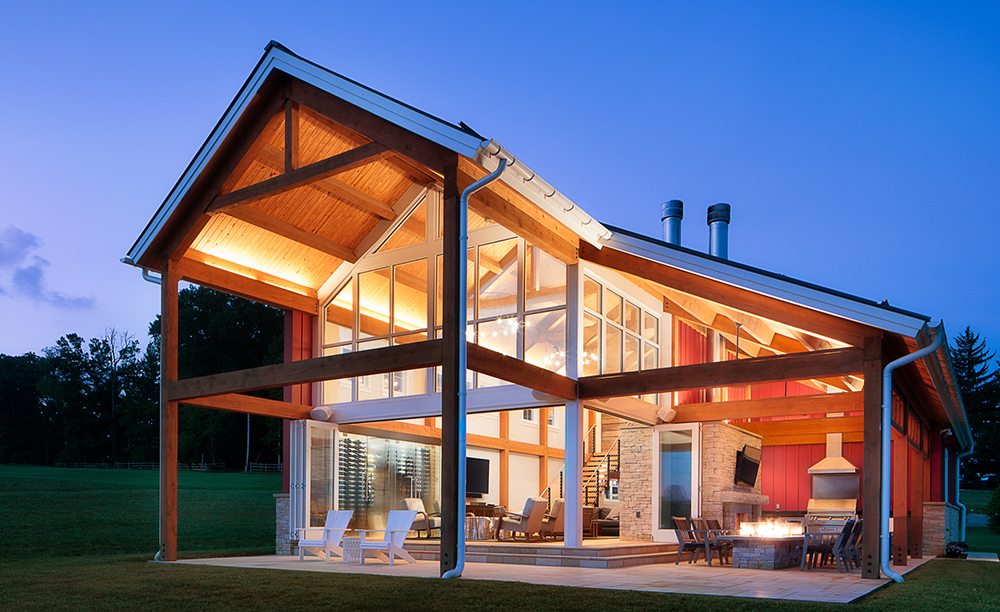 DLA+ Residential Project - Entertainment Barn
Interior
Consumers are doing their research on ways to create healthier home. The demand for low and no-VOC paints and sealants, formaldehyde-free cabinets, and water and air purification systems are increasing. Buyers are also looking for sustainable energy products that can lower energy usage and in return lower utility payments. "More people are realizing the value of investing in sustainable building products. Not only do they potentially lower monthly utility bills, but sustainable also can mean much lower long-term maintenance costs," says Geoffrey Lester, NCARB, DLA+ Associate and Project Architect.
Aside from building systems, buyers are looking for wood flooring – whether it's hardwood, engineered, or vinyl wood flooring. Floor colors are skewing lighter, with natural and unstained wood at the top of people's lists.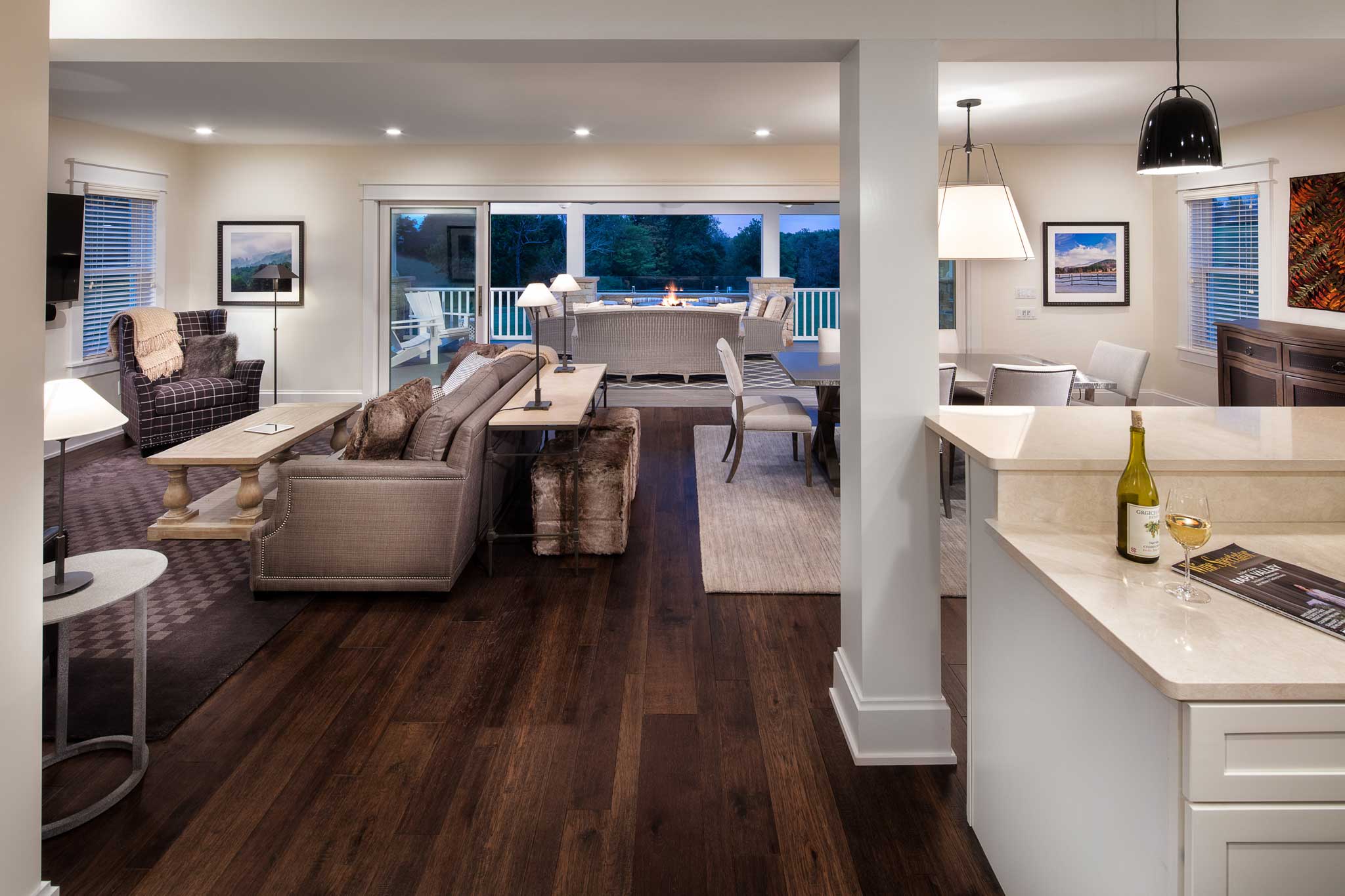 DLA+ Residential Project - The Farmhouse
Kitchen and Bath
White kitchens and baths remain popular, but consumers are looking for high contrast – think white cabinets with black hardware and countertops or black window and door trim. Playing off the high contrast trend, our Senior Interior Designer/Project Manager Sarah Koontz, NCIDQ, LEED AP ID+C adds, "Another trend for 2019 shows that pastels and jewel tones are back! The trend in lighter, calming colors that play off natural light helps make the space feel larger. However, a space with all pastels would be monotonous so pops of bold color accents in small but tasteful ways break up the space and make it stylish and rich." Gold and bronze fixtures and mixed metal palettes remain popular.
Buyers are still looking for large, kitchen islands; however, islands that look more like a piece of furniture with legs and even wheels is a new take on the traditional island. To make a room look more expansive, floating vanities and cabinets are increasing in popularity.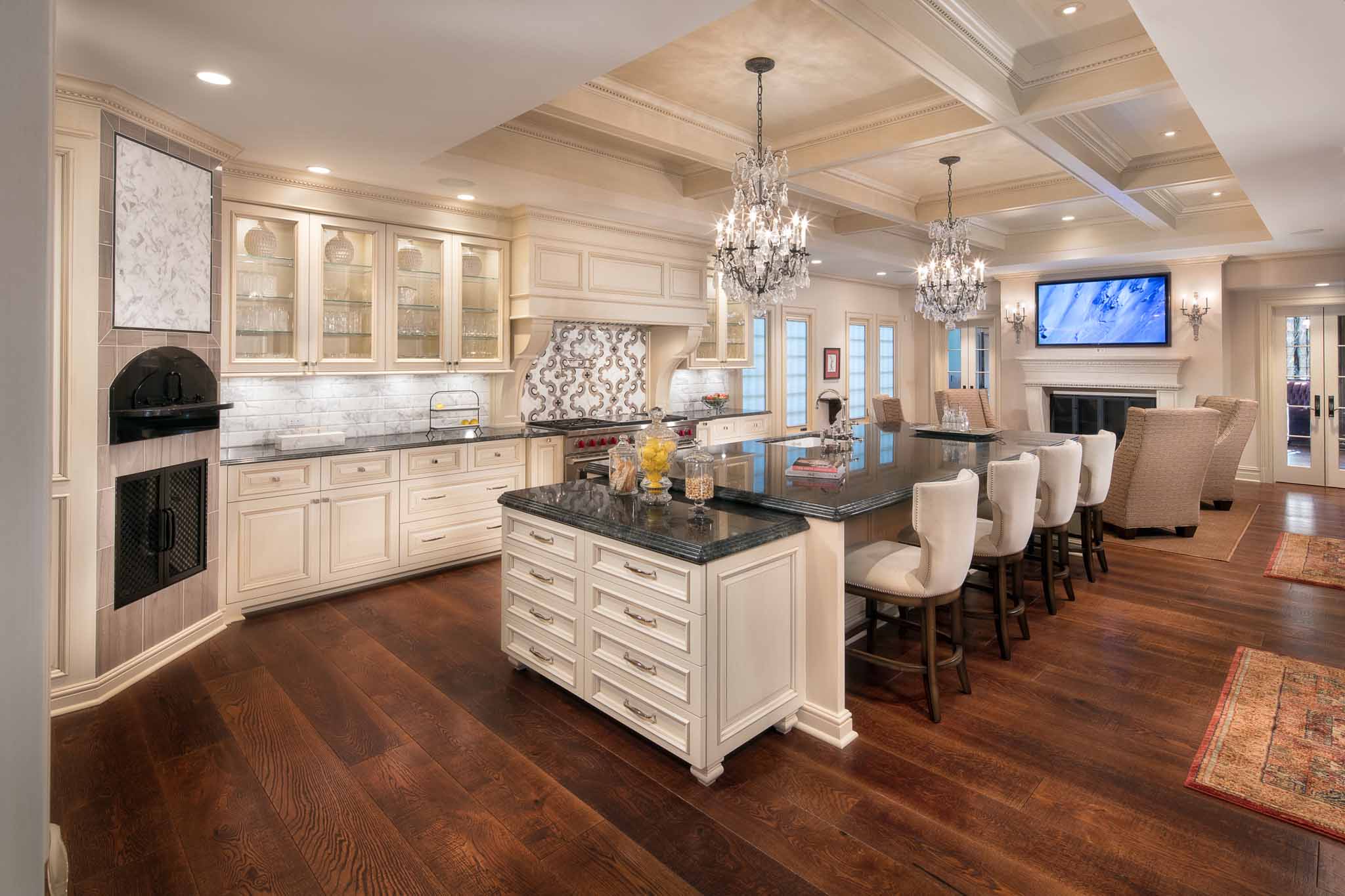 DLA+ Residential Project - Historic Allegheny Home
Smart Home Features
Consumers are looking to incorporate smart home features in their house, such as lighting, locks, security system, thermostat, and appliances that can be controlled while at home or away in one single app.
Ultimately your home is your getaway. It should be a place that suites both your personal style and your lifestyle. However, if you need a hand incorporating the latest trends, there are many resources out there to help discover which trends fit best with your needs.