Invest in amenities that have the greatest benefit to employees
Workplace Amenities Worth the Investment
+

See All Viewpoints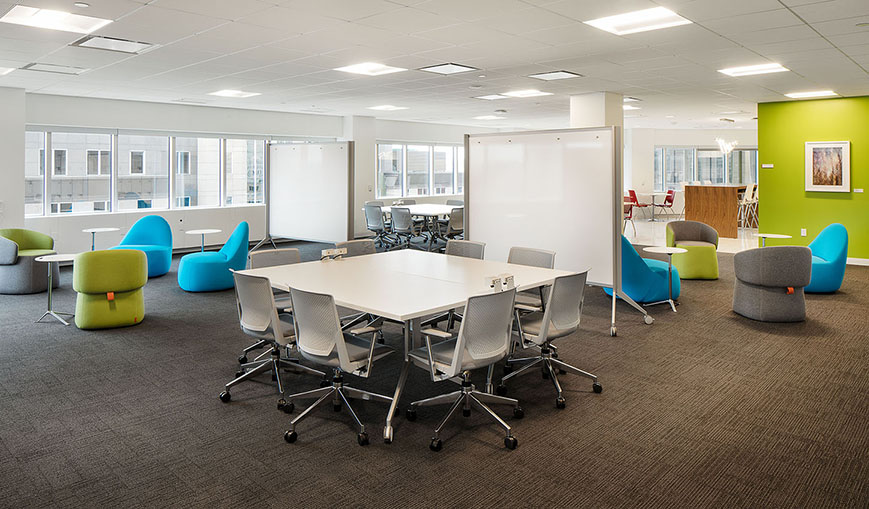 Not all amenities are created equal. Between cafeterias, game rooms, and makerspaces, which provide the greatest value to employees and ultimately to the company? Amenity spaces shouldn't be thought of as escapes from work. Instead, they should be thought of as an extension of employees' workspaces. According to Gensler's 2019 Workplace Survey, work-focused amenities deliver the highest effectiveness and workplace experience ratings among employees. On top of that, the report states "People who work away from their desks within the office frequently have higher effectiveness and experience scores." Here are the top five amenities your office should consider investing in to increase employee workplace experience and productivity.
In the coming weeks, we will take a closer look at each of these amenities. Check back for more details.
For more information on workplace design, check out how to create functional workspaces.