11
Penn State Basketball Locker Room Reveals
+

See All News Posts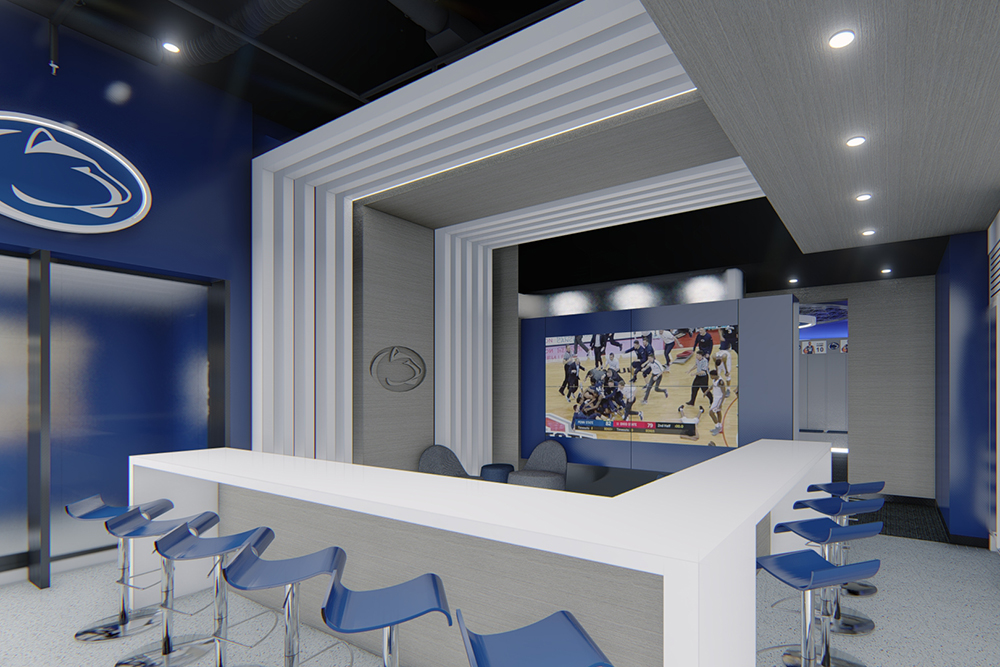 DLA+ recently completes PSU basketball locker room renovations
At the end of 2020, DLA+ completed phase one of a two-phased project for The Pennsylvania State University Basketball Teams. Phase one included extensive renovations to the Men's and Women's Basketball Suites. Phase two is expected to the completed in the fall of 2021 and encompasses renovations to the weight room, training room, and practice corridor in the Bryce Jordan Center.
Take a look at Penn State's new Basketball Suites reveal videos below.
Watch PSU Women's Basketball locker room reveal.
Watch PSU Men's Basketball locker room reveal: