15
The Club at Nevillewood Breaks Ground
+

See All News Posts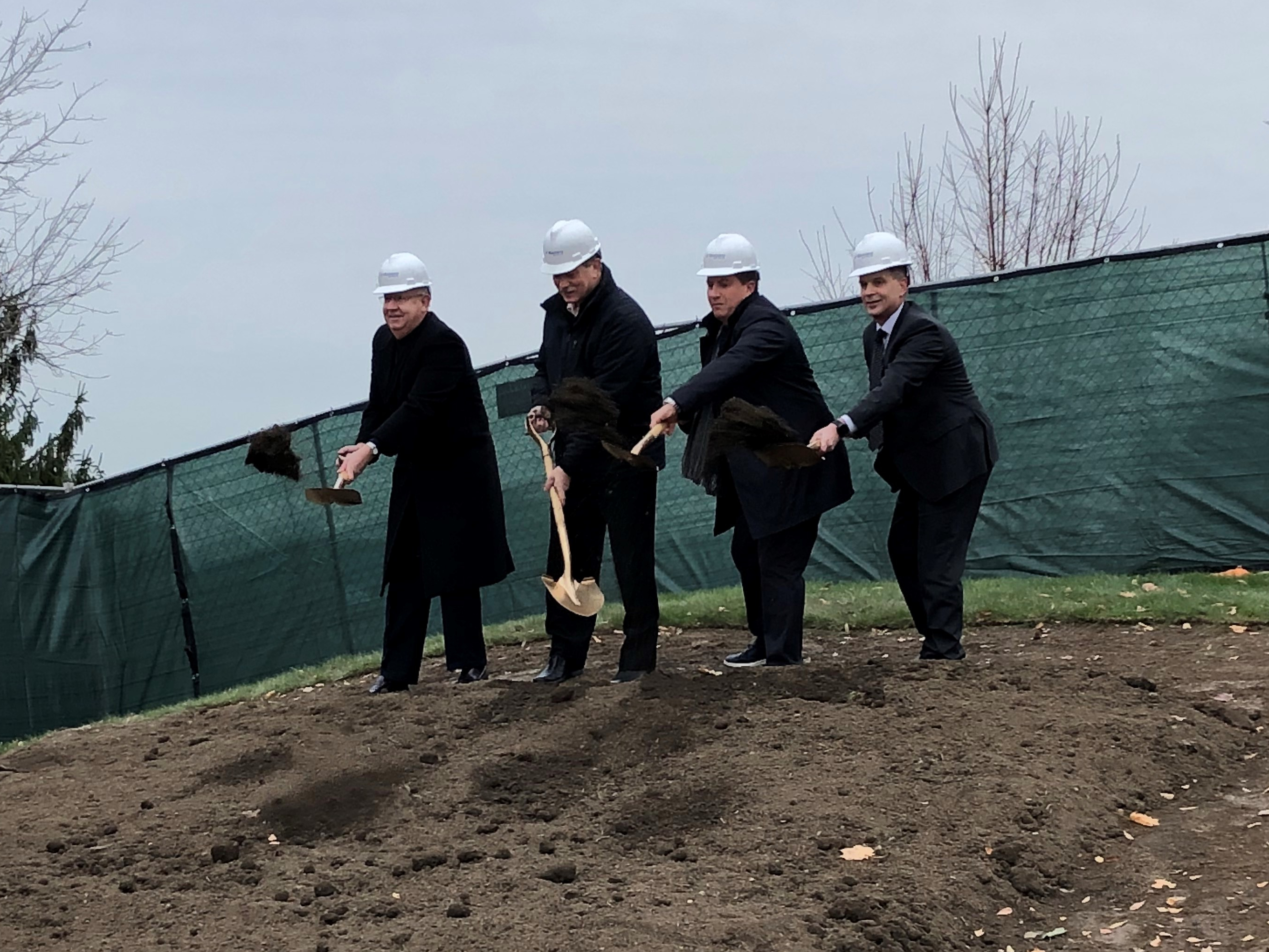 The Club at Nevillewood breaks ground for club additions and updates
Yesterday, DLA+, Massaro, Nevillewood staff and club members gathered for the ground breaking of its new Golf Cart Operations Center, the first of multiple additions and renovations. Over the years, The Club at Nevillewood has completed minor renovations but, for the most part, has remained unchanged. The goal of the master plan is to not only upgrade their facilities and quality of finishes, but to provide members with amenities that are comparable to that of nationwide clubs.
The master plan project includes a new Golf Cart Operations Center which will store roughly 70 electric golf carts, expansion of lower level amenities such as the Mixed Grille Room which will add an indoor/outdoor bar, relocation of the Pro Shop, upgrade and expansion of the men's and women's locker rooms, upgrades to the pool and pool house, and a new Wellness Center building.
View more project renderings from the master plan.