14
Foster Plaza's Confluence Center Opens
+

See All News Posts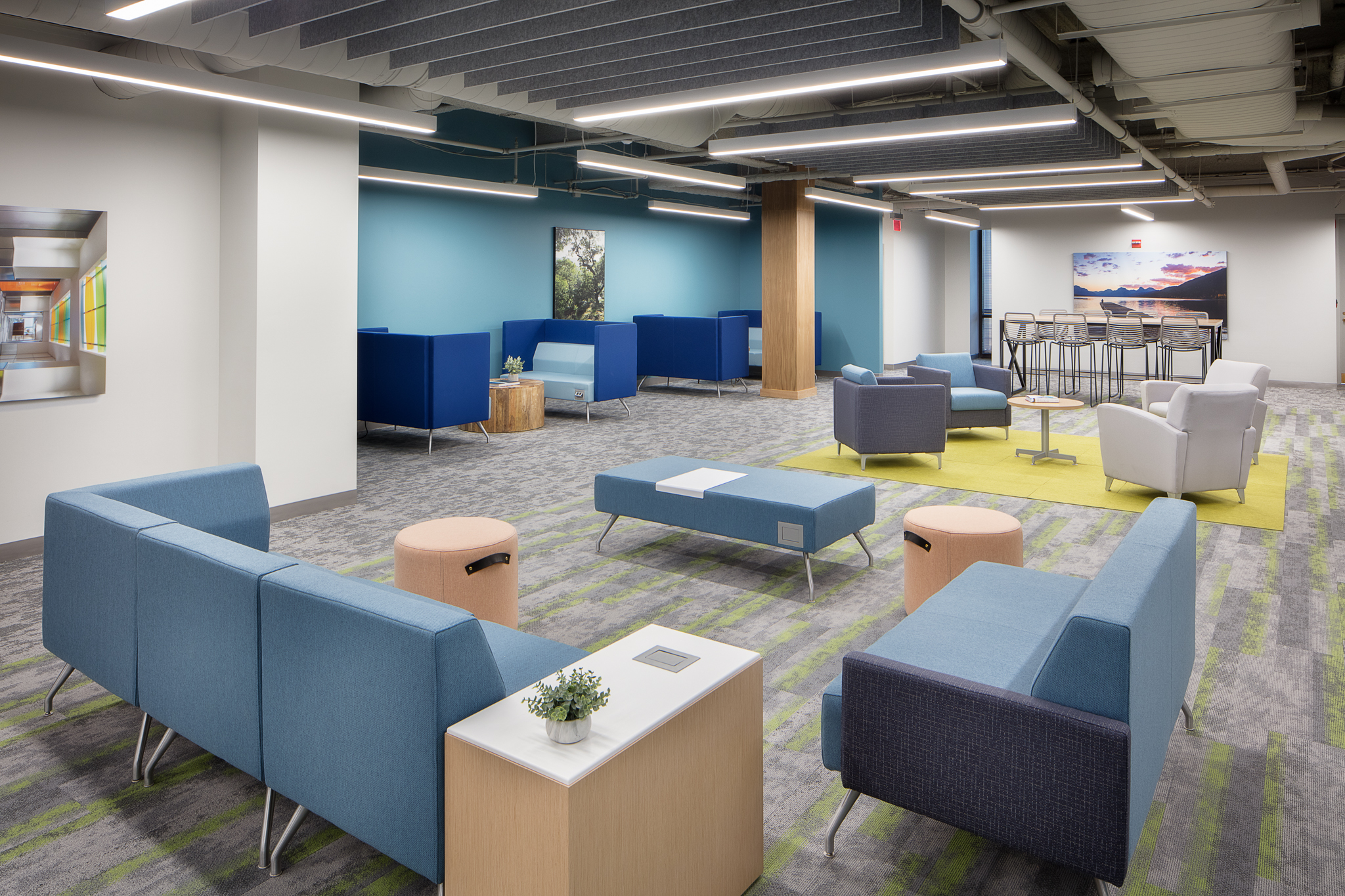 The communal space in Foster Plaza's Building 9 is now open for tenants.
DLA+ was tasked with designing the Confluence Center on the first floor of Building 9 in Foster Plaza. The 4,730 SF space is available for use by tenants. The amenities include a market with snacks and lunch options, an open lounge area with couches and chairs, game room, kitchen, large conference space, and two small meeting rooms.
Building tenants, including our staff, are excited to take advantage of the space.
Take a look at another DLA+ designed commercial project that offers flexible work spaces for employees.